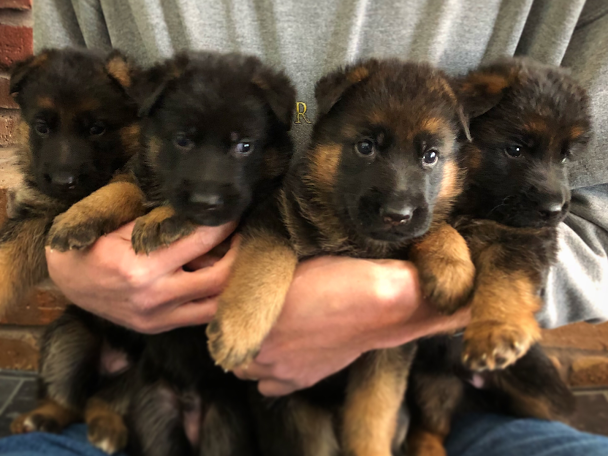 German Shepherd Puppies for Sale Wisconsin
German Shepherd Puppies are available to show homes, working homes, and pet homes. All German Shepherd puppies are sold with a written hip and health guarantee. Puppies are priced at $2500. Please call Clayton at (414) 628-4071 for more information.
Check out our Current Litter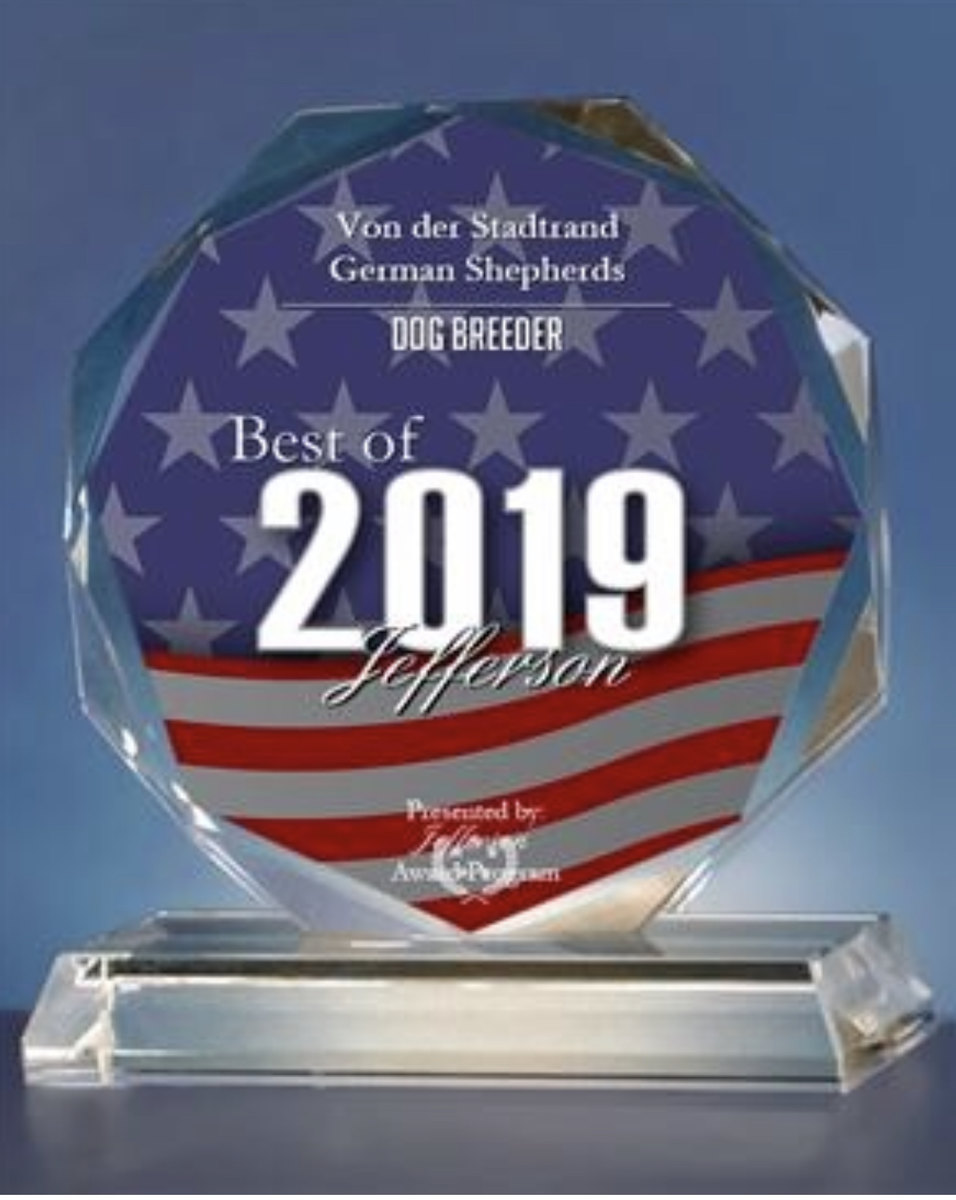 Appearance
The first impression of a good German Shepherd Dog is that of a strong, agile, well muscled animal, alert and full of life. It is well balanced, with harmonious development of the forequarter and hindquarter. The German Shepherd dog is longer than tall, deep-bodied, and presents an outline of smooth curves rather than angles. It looks substantial and not spindly, giving the impression, both at rest and in motion, of muscular fitness and nimbleness without any look of clumsiness or soft living. The ideal German Shepherd dog is stamped with a look of quality and nobility–difficult to define, but unmistakable when present. Secondary sex characteristics are strongly marked, and every animal gives a definite impression of masculinity or femininity, according to its sex.
Temperament
The German Shepherd breed has a distinct personality marked by direct and fearless, but not hostile, expression, self-confidence and a certain aloofness that does not lend itself to immediate and indiscriminate friendships. The German Shepherd dog must be approachable, quietly standing its ground and showing confidence and willingness to meet overtures without itself making them. It is poised, but when the occasion demands, eager and alert; both fit and willing to serve in its capacity as companion, watchdog, blind leader, herding dog, or guardian, whichever the circumstances may demand.
The German Shepherd dog must not be timid, shrinking behind its master or handler; it should not be nervous, looking about or upward with anxious expression or showing nervous reactions, such as tucking of tail, to strange sounds or sights. Lack of confidence under any surroundings is not typical of good character. Any of the above deficiencies in character which indicate shyness must be penalized as very serious faults and any dog exhibiting pronounced indications of these must be excused from the ring. It must be possible for the judge to observe the teeth and to determine that both testicles are descended. Any dog that attempts to bite the judge must be disqualified. The ideal German Shepherd dog is a working animal with an incorruptible character combined with body and gait suitable for the arduous work that constitutes its primary purpose.