German Shepherd Stud Wisconsin
SG UWE VON DER STADTRAND BH, SP2, AD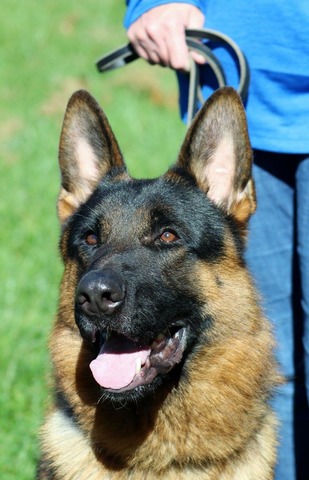 Uwe Von der Stadtrand is an oversized black and rich red male. Uwe has giant bones and a huge robust head with a beautiful all black mask. He has excellent structure and was awarded VP or Very Promising at both the North Central Championship and the Midwest Regional Championship! In 2017 Uwe was awarded SG or Very Good at the Midwest Regional Championship. He also earned his BH, SP1, and AD (endurance title) in 2017.
Uwe has a happy go lucky personally. Uwe is a super friendly dog who is always ready to play with kids and other dogs. Uwe has great intelligence and high drive. Uwe is currently being Schutzhund trained.
Uwe is available as a stud to approved females. Breeding females must have good temperament, good hips and good health. Only females from German bloodlines will be considered. The stud fee for Uwe is pick of the litter puppy. Please contact Clayton at (414) 628-4071 for more information.